Here at Die Hard Dice we are fanatically dedicated to our customers. We only sell products we would be proud to show off at game night. If you're unhappy with your purchase in any way, we'll do anything we can to fix it or give you all your money back, your choice.
SHIPPING
• We do our best to ship orders within 1 business day.
• Shipped by USPS with tracking numbers
• Free shipping in USA for orders over $30
• Discounted international shipping (based on # of items in cart)
Beautiful Dice!
These dice feel like I'm rolling with marble and the heft and feel are very nice. The sharper edges are very clean and everything feels very well made! Also, I was given a few gifts and a handwritten note! The attention to detail and genuine care for the customers is outstanding!
Lovely set, but a flawed d20!
I really love these dice. They're lightweight and I love the lettering. The inking is sharp, solid, and authoritative; competing products don't compare. The only reason I can't give these a 5-star review is because the d20 I received does not sit flat on its faces--see the video review for details.
The fit and finish are otherwise fantastic and you wouldn't notice the flawed d20 unless you rolled it.
Edit: Die Hard customer service reached out to offer a replacement set after I posted this review. Their dedication to customer satisfaction is always welcome, and you can rest assured they they always do their best to ensure you're happy with your order!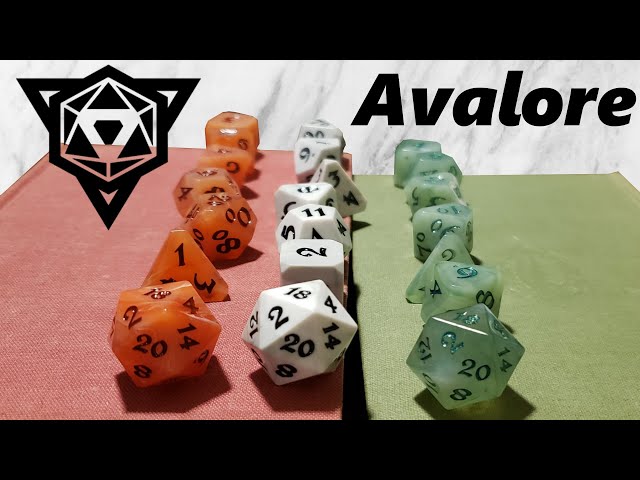 Fantastic Service and Dice!
Excellent selection, left a note about what I was doing with my dice and they sent me a free set! Don't have enough good things to say. Will definitely be buying some more for my next character!
Thankyou Thankyou Thankyou!
I LOVE THEM!!!
the bonus set Thankyou again!
but I would suggest a darker silver or a darker color next time for the Pearl colored.
the silver is minorly light.
Still love the dice set!!!