Here at Die Hard Dice we are fanatically dedicated to our customers. We only sell products we would be proud to show off at game night. If you're unhappy with your purchase in any way, we'll do anything we can to fix it or give you all your money back, your choice.
SHIPPING
• We do our best to ship orders within 1 business day.
• Shipped by USPS with tracking numbers
• Free shipping in USA for orders over $30
• Discounted international shipping (based on # of items in cart)
Big, authoritative dice!
The idea to make dice split into two magnetic halves is wild! If you are looking for a high quality die that you can customize, look no further. You'll want a dice rolling tray or mat because these dice are big and heavy. Also great to fidget with, if that's your thing.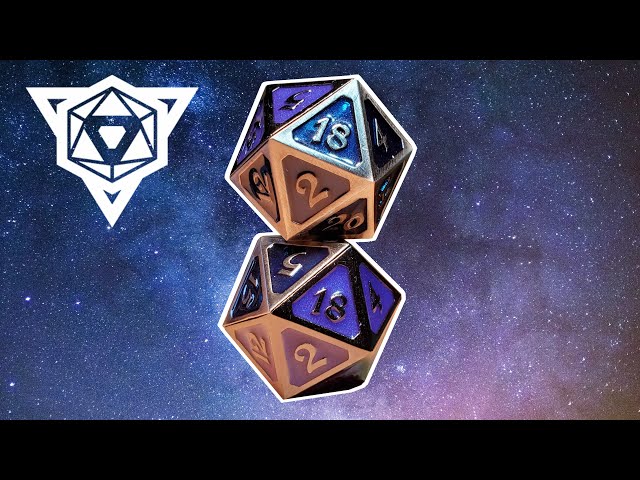 MultiClass Dire d20 - Mythica Champion
Beautiful dice
Beautiful dice. We tried different combinations and the engineering is spectacular. They only fit together one way, you can't "cheat" and get 2 20's on the dice. The fit of the original die and with the halves from other die are tight and secure, yet easy to seperate for mix & match. Overall extremely satisfied.
Love mixing and matching these dice!
So cool and such a cool idea
I just got these and I think they're so amazing! I love this idea and I look forward to rolling them in my next game. Also they're HUGE!