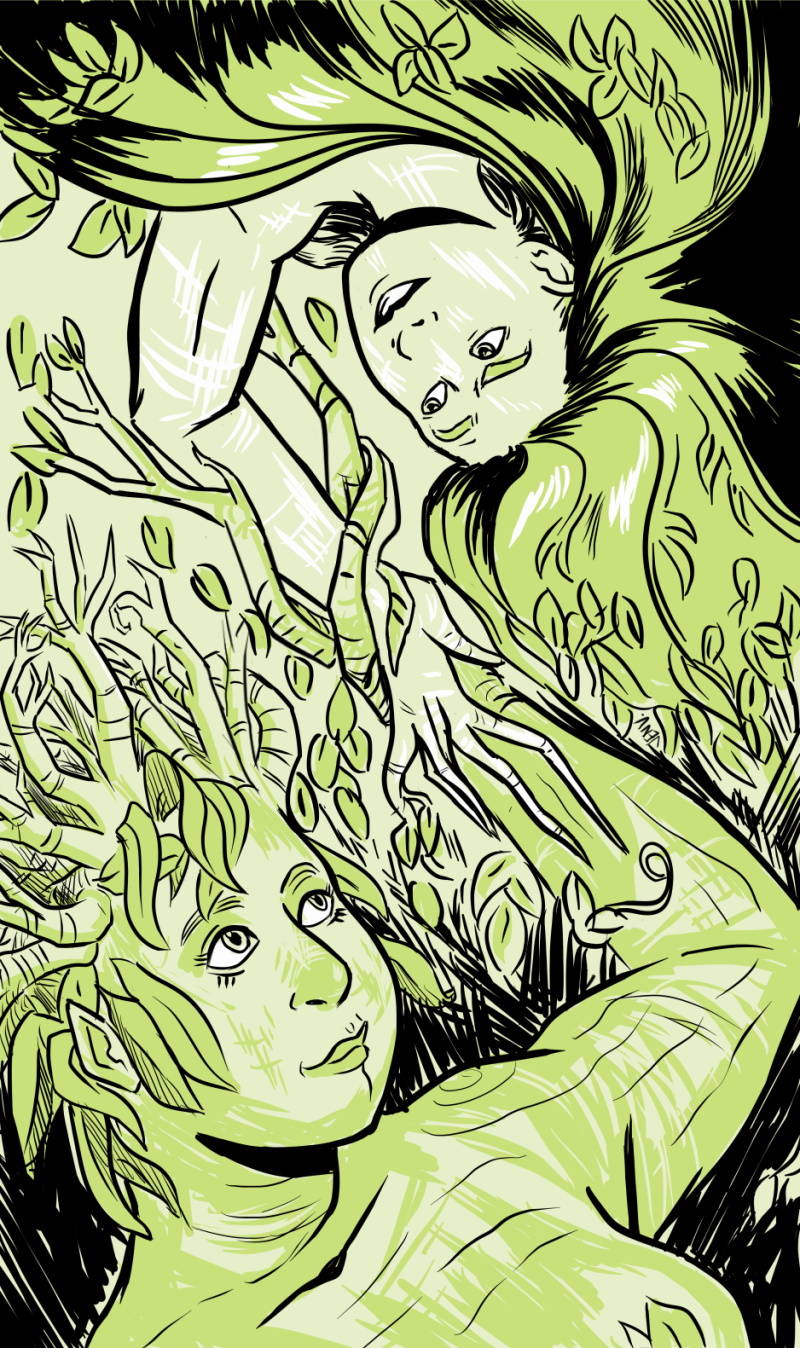 Jen Vaughn is a cartoonist and narrative designer for video games and table-top role-playing games. Her past comics include Goosebumps: Download and Die, Avery Fatbottom: Renaissance Fair Detective, and more.
Her narrative design work includes Transformers: Heavy Metal, Plants Vs. Zombies: Heroes, and Nicki Minaj: the Empire, and various titles at Onyx Path Publishing.
Every other week, find Jen befriending monsters on the family-friendly podcast, d20 Dames, and running Fiasco games on Roll20s Twitch channel.
In her free time, she enjoys creating physical puzzles to befuddle her friends and work on her balcony garden with cat, Hemlock, like a good druid.