Important Dice Inking Information

Do not de-ink or clean acrylic dice by soaking them in Isopropyl Alcohol or any other alcohol based solution
. Exposure to alcohol can crack your acrylic dice. Though there are many types of acrylics, and some may be less vulnerable, as a general rule we highly recommend avoiding alcohol baths for any acrylic dice.
It doesn't have to be fancy
Paper towels or microfiber cloth
Paper plate or paint pallet
Your choice of paint (acrylic, hobby, paint pen
Accentuate subtle die colors or change the look entirely
The same dice set can look very different when you change up the ink color. Consider your favorite aspect of the dice you want to highlight.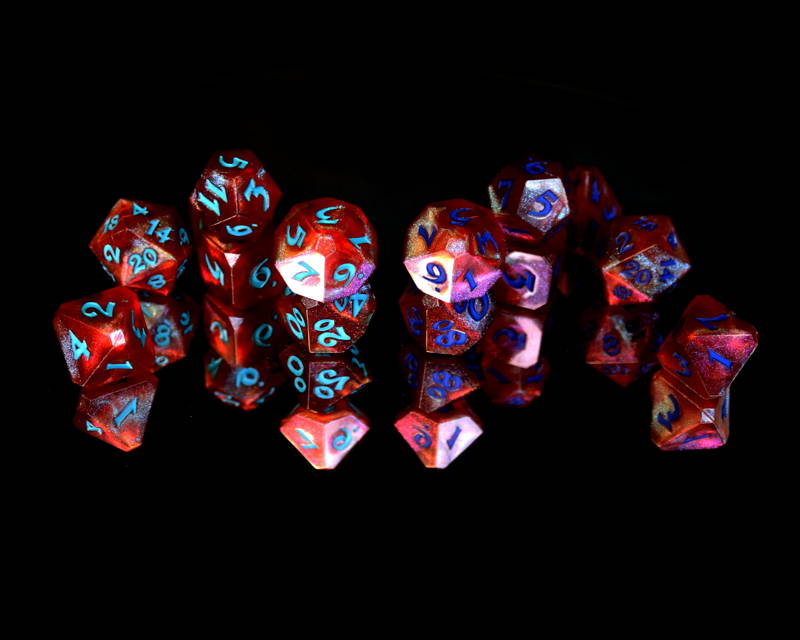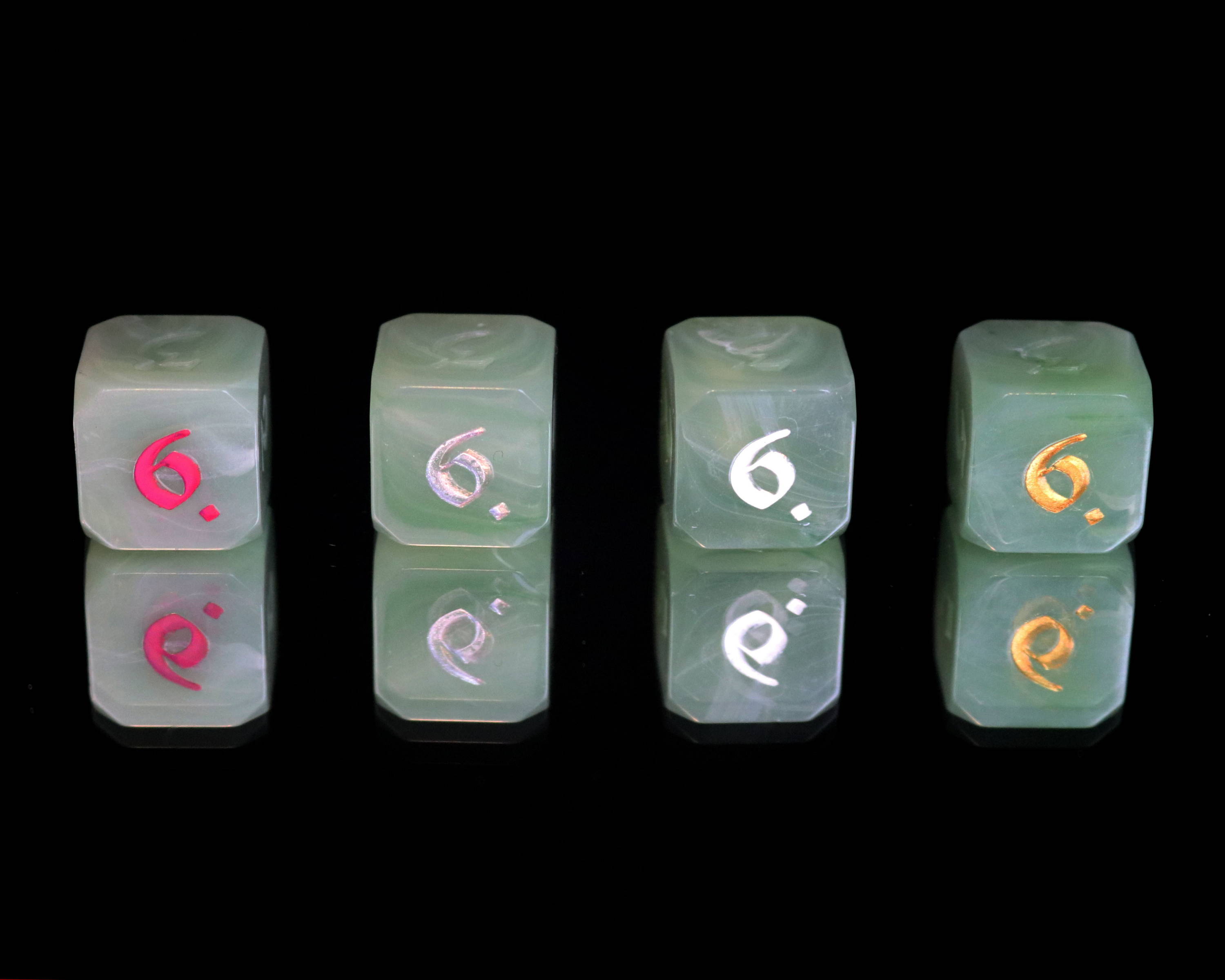 Here is a quick video tutorial we made that shows just how simple it can be to customize your own dice!
Share your creations with us using #inkmyDHD