Metal dice are resilient, but not indestructible. As a general rule, if you plan on carrying them with you at all times in a backpack, we recommend a case, or something else to restrict movement.​
If you keep them in a bag where they can tumble against each other, over time they may develop scratches and scuffs.
Tips for rolling Metal Dice
Die Hard metal dice are much heavier than polymer dice, and some of the die have sharper corners too. To avoid doing D4 damage to your kitchen table, we recommend rolling onto something that can take the impact without doing scratch or dent damage. Here are some options:

A notebook, or a few sheets of paper

A Die Hard Dice Scroll of Rolling

One of our awesome folding dice trays
Die Hard Folding Dice Trays are black pleather on one side, colored velvet on the other, and are reversible so you can roll on either surface.

When our rectangular tray is unfolded it is the size of an 8.5x11" sheet of paper, so it fits perfectly into folders and backpacks. The hexes are slightly larger.
PLEASE NOTE:
All Die Hard metal dice sets come with a free case, so you don't have to buy it separately unless you need to store other dice.

Our metal carrying cases are designed with multiple purposes in mind. They look great, they protect your dice, and the fully detachable lid can act as an emergency dice mat.

Our metal cases come with a standard 7-dice set configuration. Other foam configurations that are available include 6 d6 square, 12 d6 square, and our Mythica foam that holds up to an 11-dice set.


If you would prefer a foam other than the standard 7-set, just add an order note saying which foam configuration you would like.


The foam cuts are a little too tight for storing polymer dice, which may be better stored in one of our Velvet/Satin dice bags.
Die Hard Scroll of Rolling

This innovative product we developed rolls up for compact storage! Its inner compartment holds up to 2 full dice sets, while its lining provides the perfect shield to protect dice and tabletop surfaces. Give your table +2 AC with a scroll!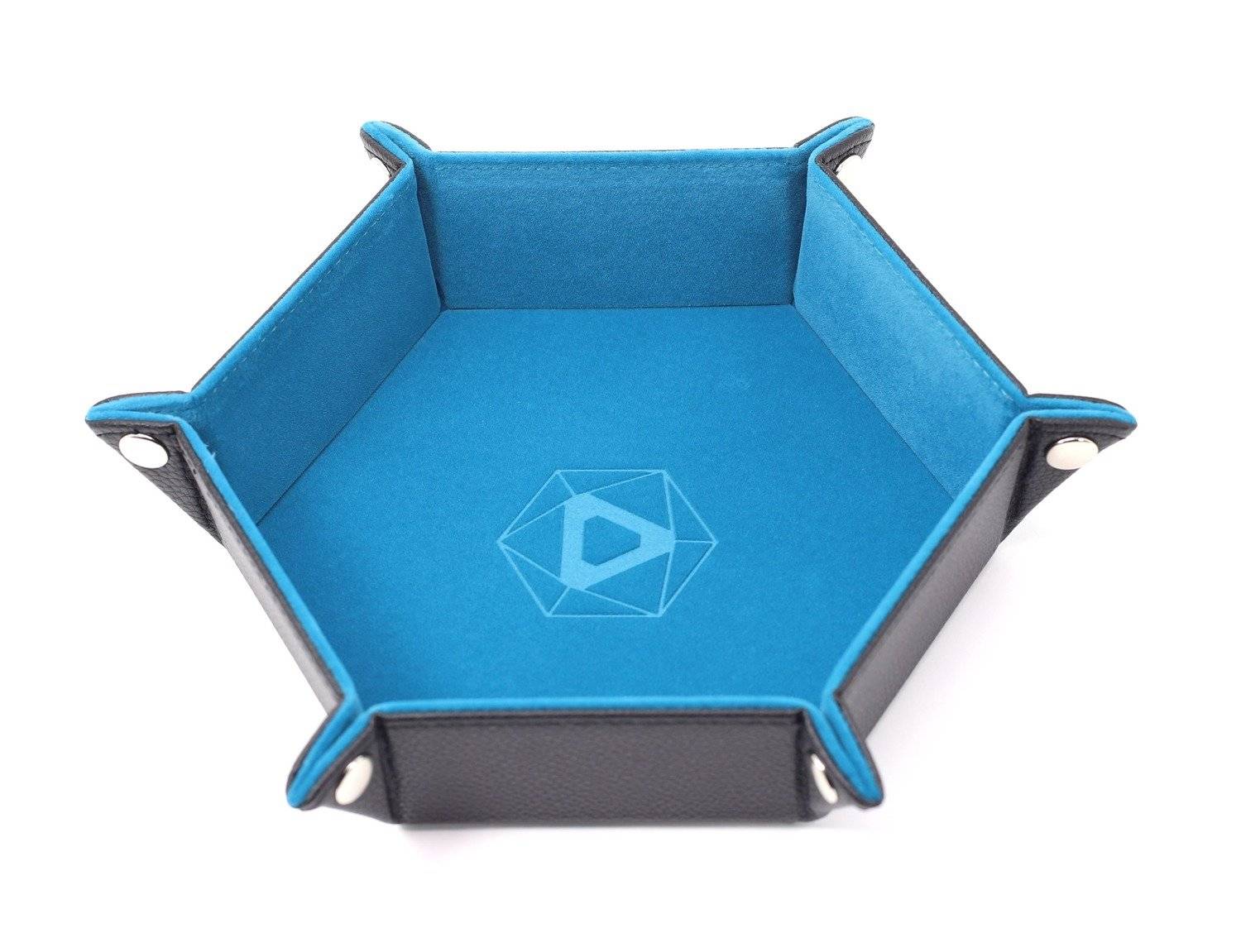 Die Hard Folding Hex Tray