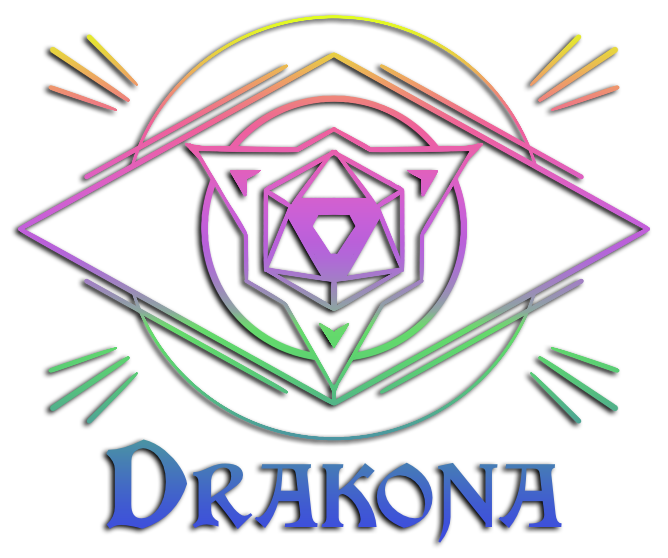 Drakona is here! The latest exclusive design from Die Hard Dice, Drakona metal dice are plated in gold or silver with detailed dragonscale inlay treated with blue, prismatic rainbow color, or battleworn finish.
Experience the power of the Drakona Khaos and Drakona Eldric: available in 7 or 11 piece sets, single d20s, d10s, d6s, and dire d20!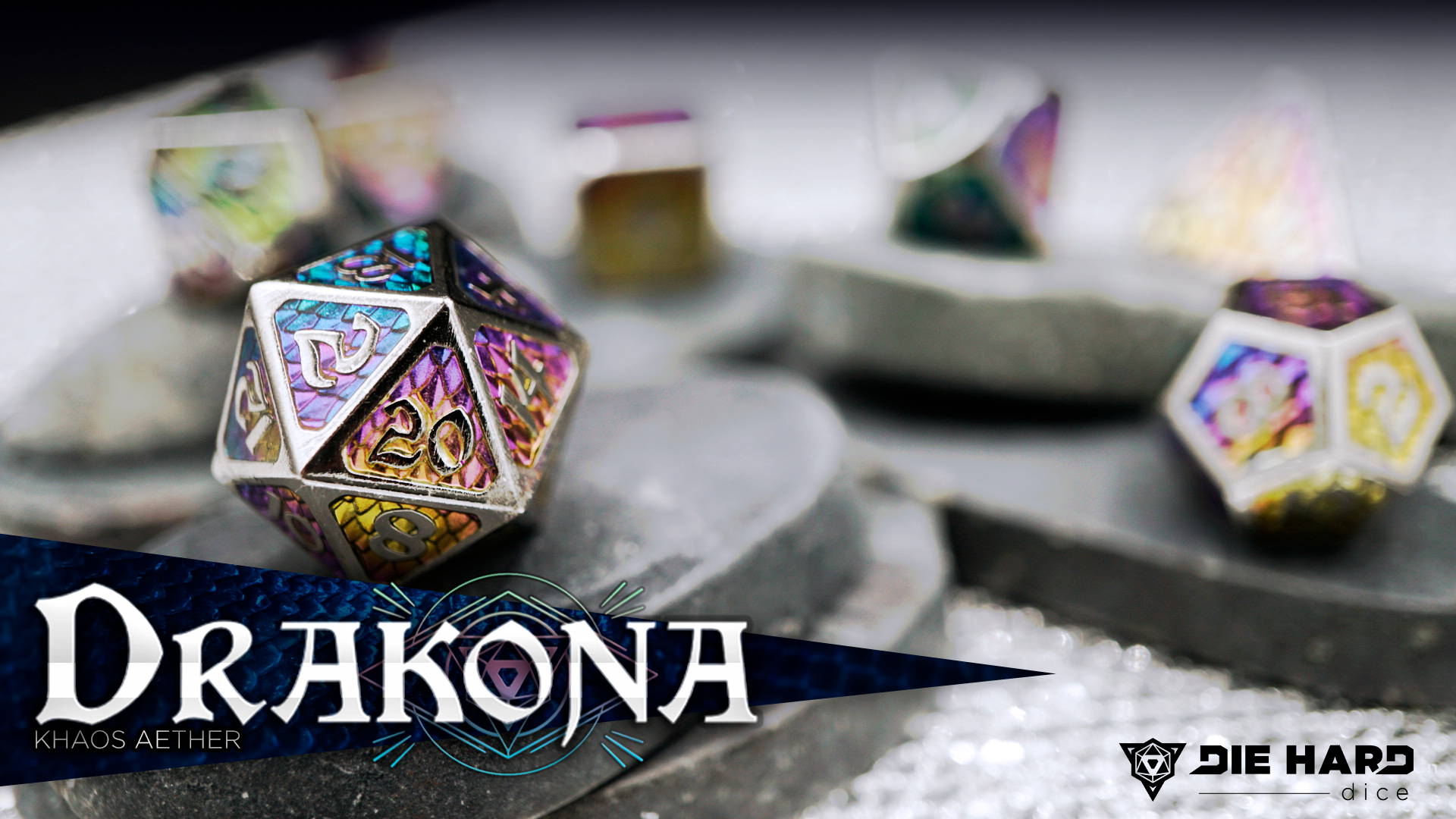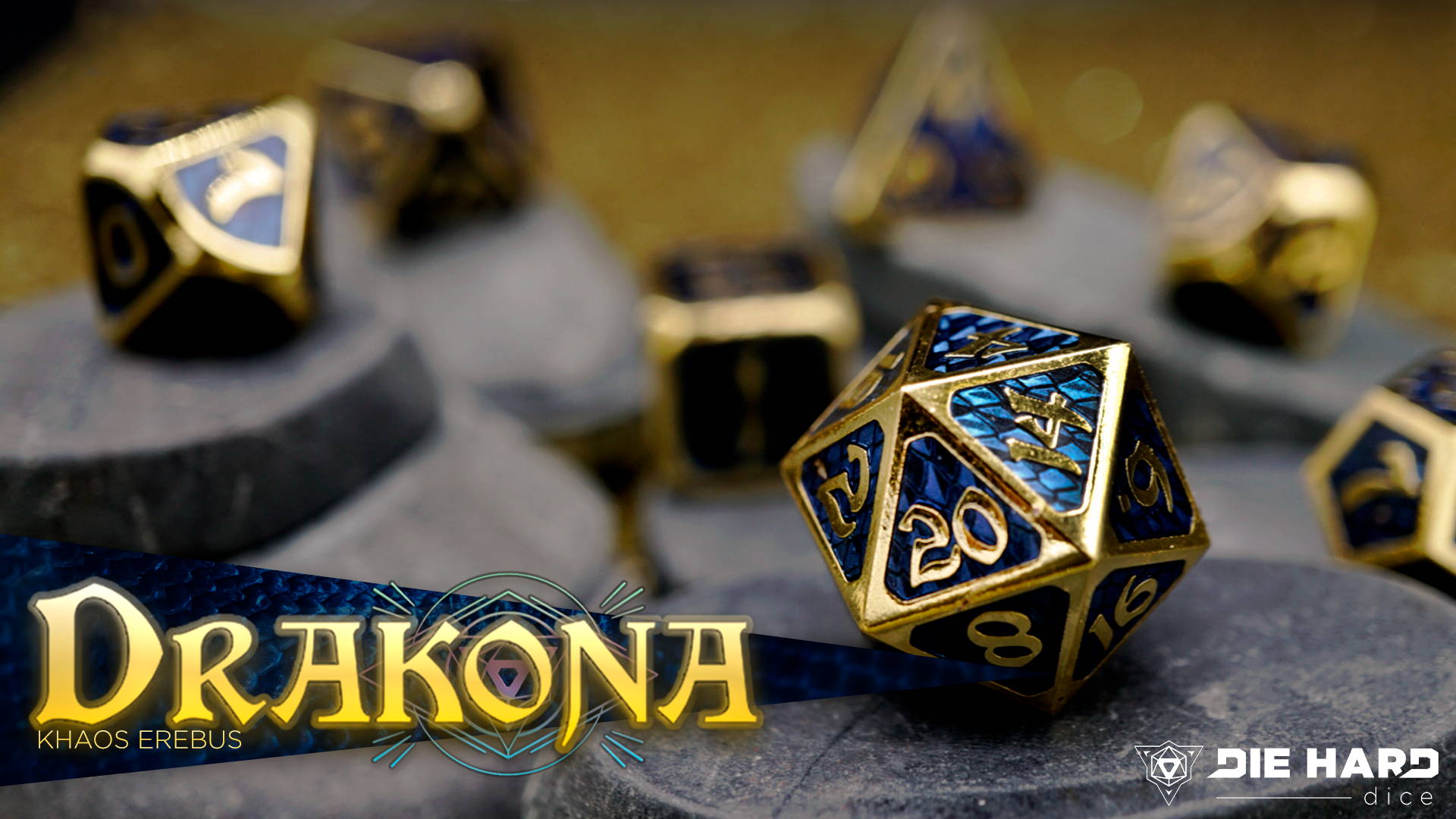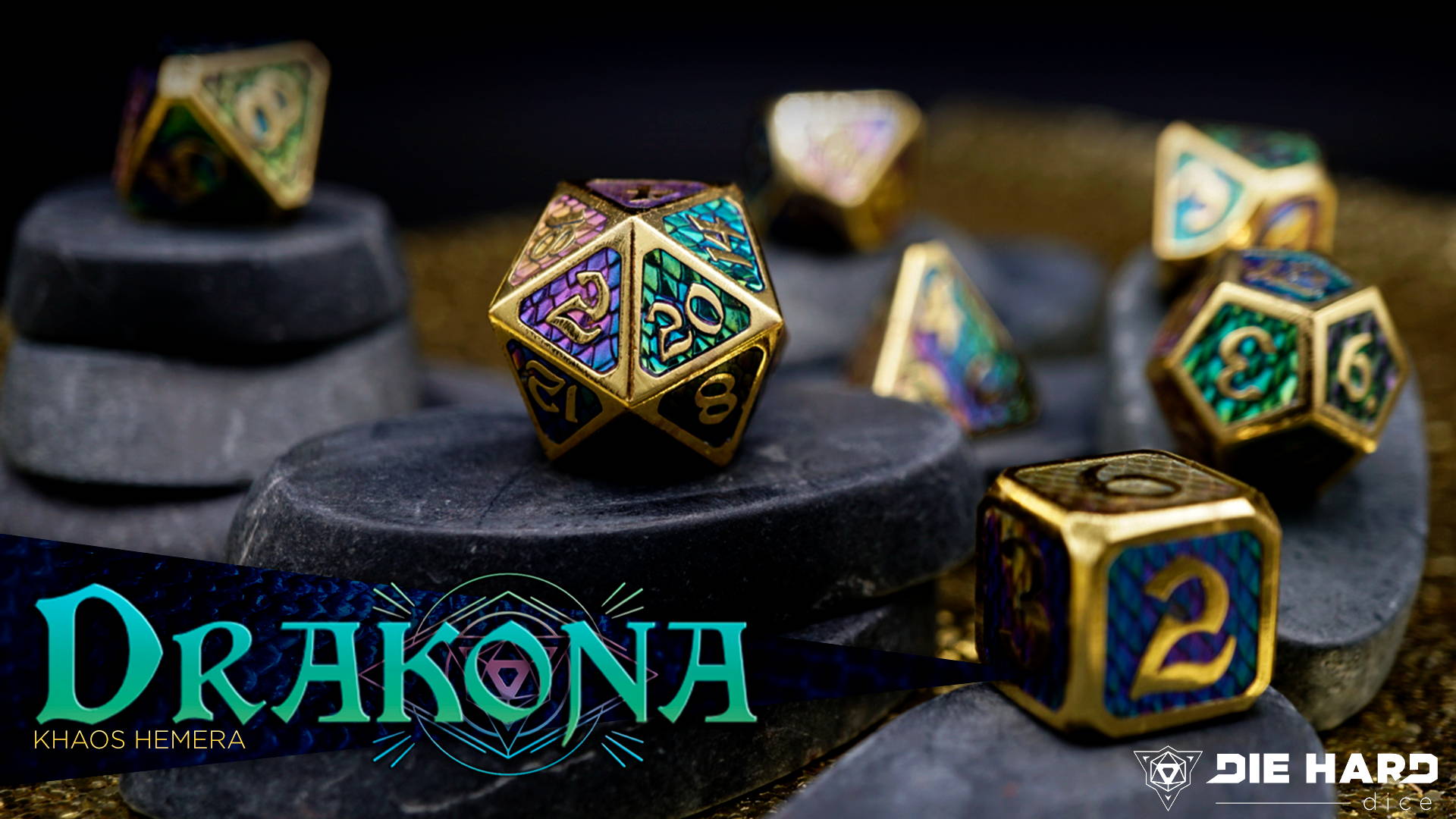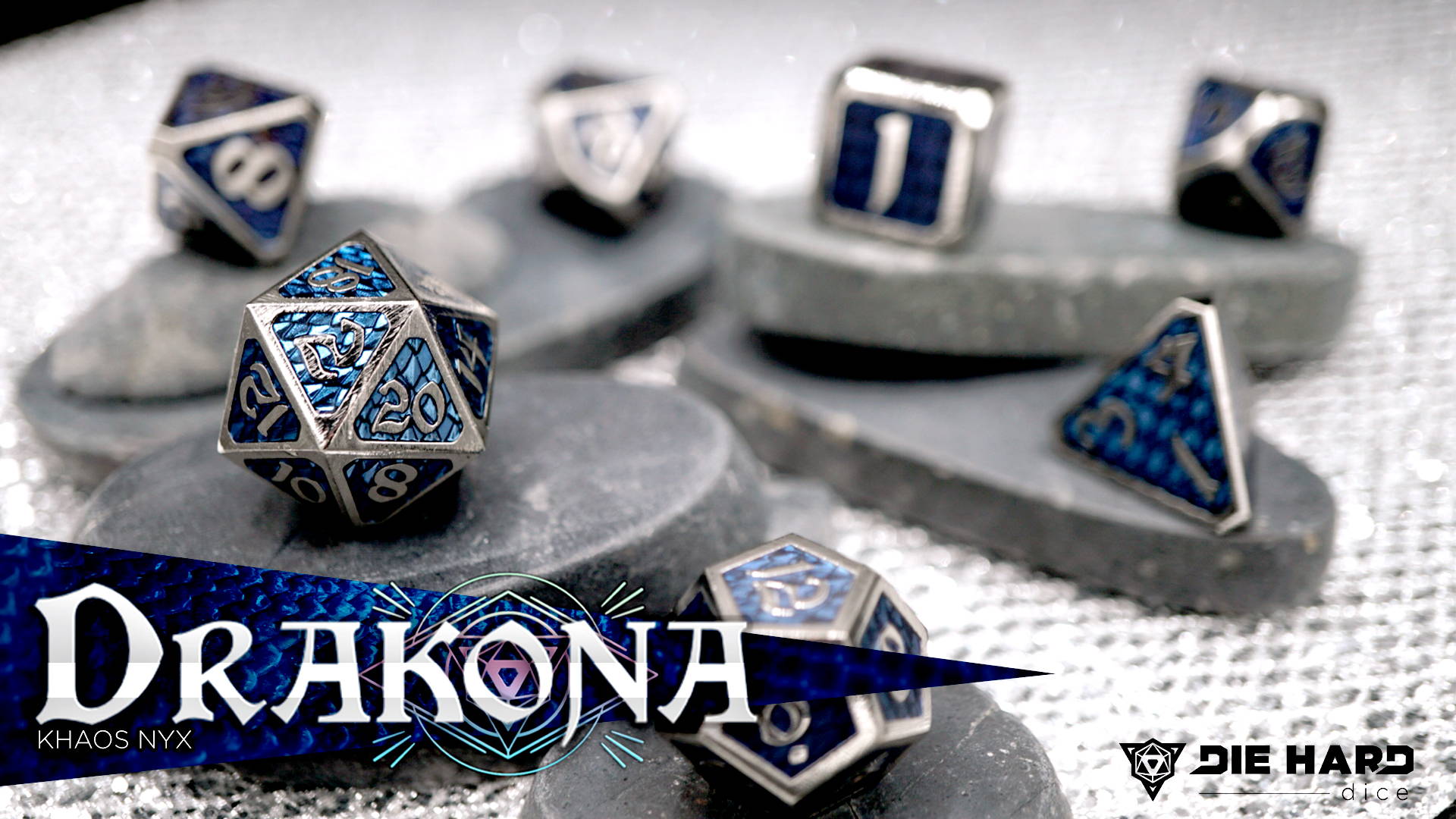 A haunting hum accompanies the flight of an argentum dragon. It's a trait of their silvery scales, which gleam like mercury in flight and echo through highland hills, which presage their arrival. More than any other dragon, the argentum assumes humanoid form, singing to change shape, then using their intoxicating allure to draw an entourage, collecting people like other dragons amass treasure. Thus, skilled bards are honored to be called 'Argentum' as the highest accolade and some inns are known to award beautiful argentum earrings to entertainers and artists.
Electrum dragons value their solitude. They're secretive and mysterious due to being hunted for their golden scales, which scintillate with arcane power. Unlike chromatic dragons, which hunt for malevolent sport, electrum dragons are watchers, carefully observing trespassers before choosing to act. The Alydian Dragonflight consisted entirely of electrum dragons and safeguarded the northern sapphire spires against the hordes of the sorcerer-kings during the second age. Sighting one now is a rare thing - and considered an immeasurably good omen.
Cuprum dragons are rarely seen on the surface world. They are one of the few denizens of the underdark that prey on the sinister and aberrant forces that dwell in the dark below. Their territory is a quiet oasis - quite literally. They permeate a regenerative aura which manifests as a lush undergrowth, including foliage, trees, and water, appearing much as if one had stepped headlong into the Feywild. Magical items laced with cuprum are said to exhibit similar curative properties, and these great wyrms are often sought to heal that which is thought incurable.
With dark scales tipped in silver, Nyx moves through the night like a starfield. She is never far from Hemera's island, roaming the open waters and shores each time the sun sets. Her followers are travelers too, using night skies to navigate the world and embracing the chaos of oceans. Hemera values exploration and looks favorably on those who bring her offerings of rare elements and magic items.
Erebus is every present in dreams, contorting them into twisted nightmares. Estranged from her twin sister, Aether, Erebus thrives in the chaotic forces of darkness. She derives pleasure from causing fear and her treasures are of possession that matter most to her victims: magical items, skulls, and even souls trapped in her twister tower in a desolate land.
As the Guardian of Day, Hemera finds strength in light, gracing her followers of a tropical island with life and prosperity. Her secrets, her treasures, are hidden deep within the pit of an active volcano. Scales shimmer in daylight with a radiant prismatic aura and at night, a domain protected by her twin sister Nyx, Hemera's eyes cast a golden glow.
The Bringer of Light, Aether, calls home the frigid polar realms where the cosmos touch closest. Guarding a frozen tower, Aether finds material power in the cosmos beyond her earthly domain. Valuing cosmic knowledge and community, she passionately hoards magically imbued items and scrolls within her tower.