Bundles and Mystery Packs
Want a selection of dice, but prefer to know exactly what you'll get? Bundles are just what you need! Every bundle comes with a specific array of dice, so you know exactly what you'll be getting. Each bundle comes with a medium satin lined velvet bag.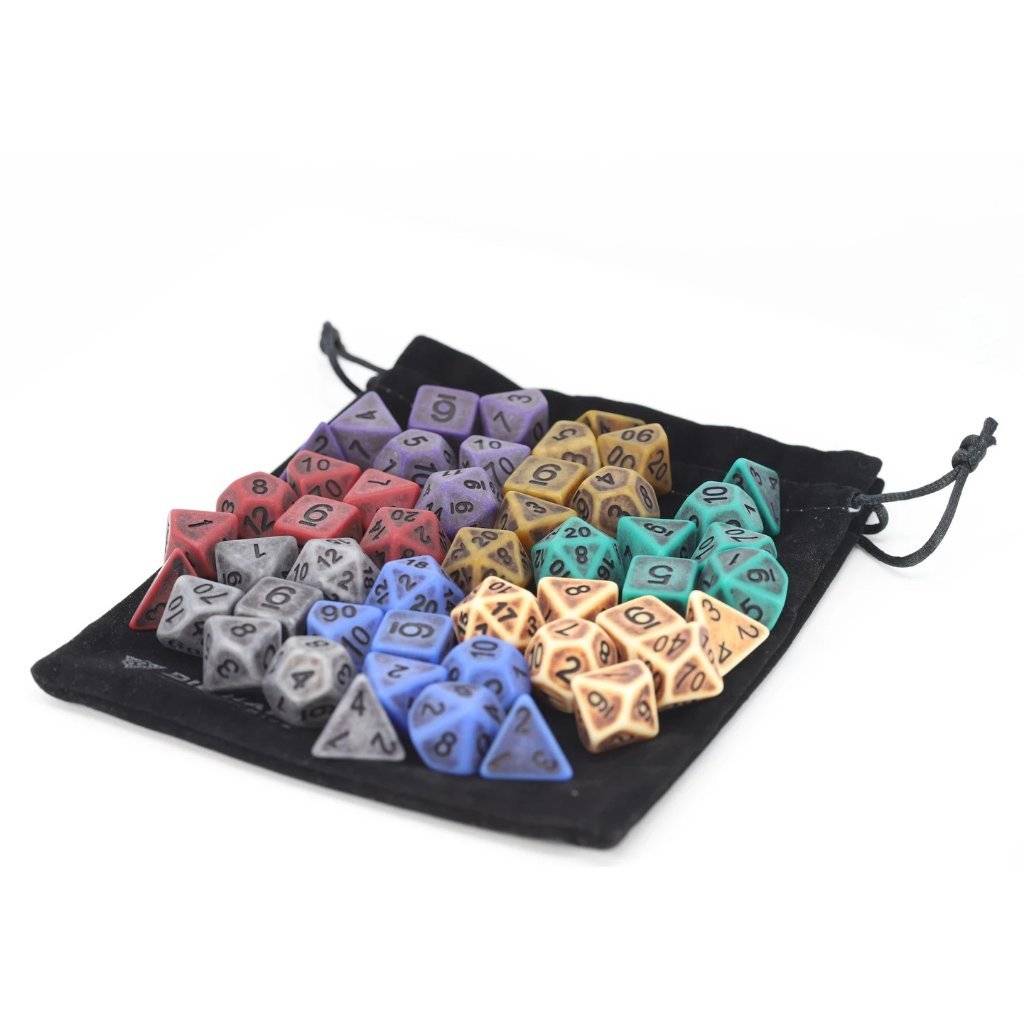 Not sure what to get, but have a general class or color combo in mind? Our Adventure Packs might be the perfect fit! Each pack is made to fit a specific class and color palette, but each pack is unique. You never know what you'll get!