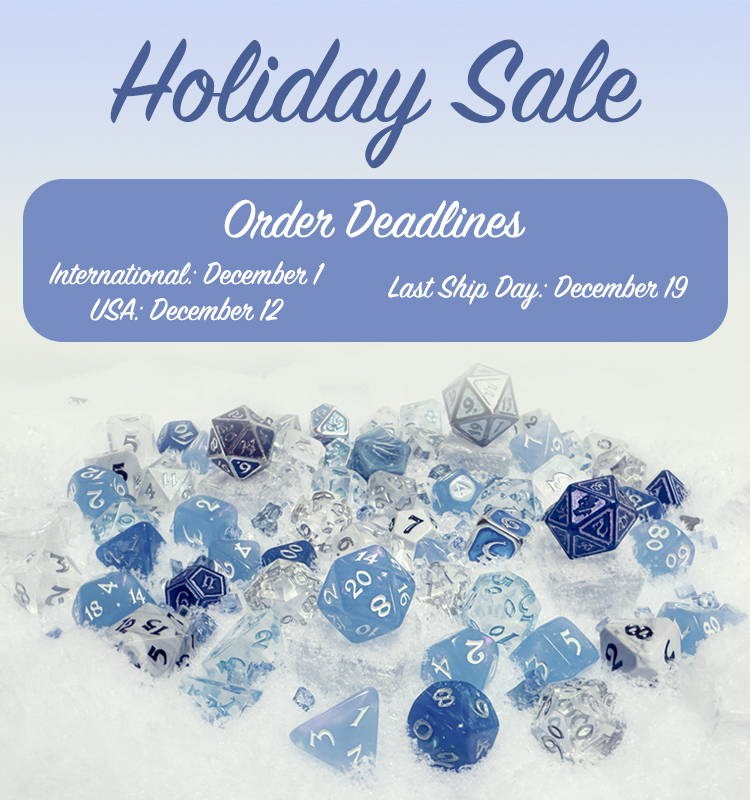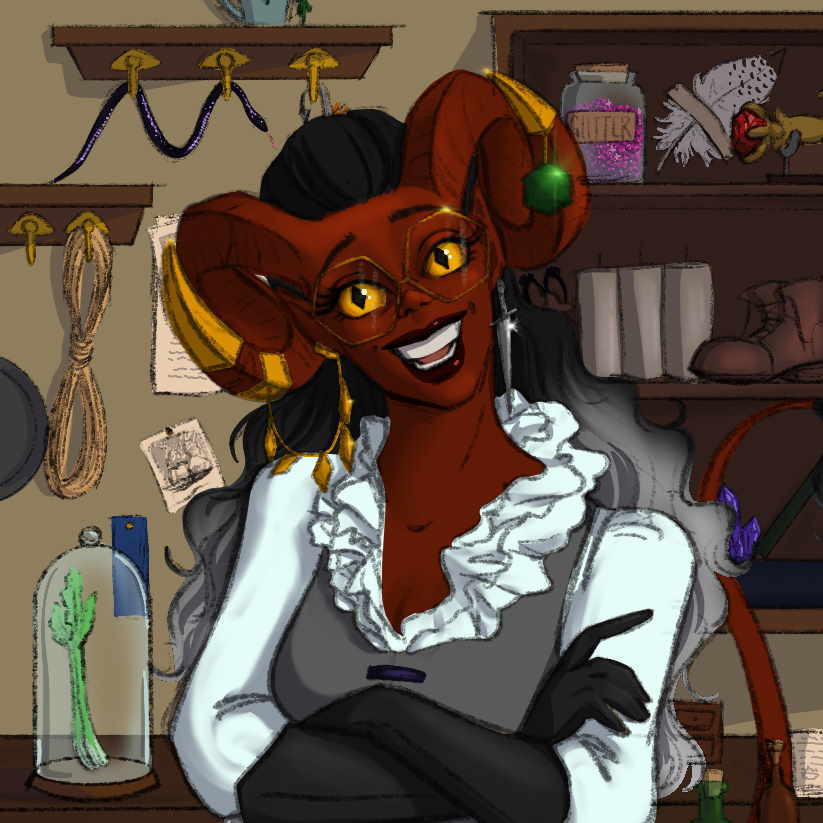 How about a pact boon? Ha! We actually have several items of interest. Which of these piques your interest the most?
Ah… very perceptive. Actually, everything you see in this front room is new! Is there something in particular that interests you?
You've come to the right place, and I'm honored to guide you! Can you tell me a bit more about your needs?
Of course! You're looking for something you can't find just anywhere. What treasure would complete your quest?
Welcome to Castle Die Hard! The castle was built shortly after the start of the 5th Age. We offer rest and resupply to passing heroes. Here you'll find beautiful artifacts and accessories to help elevate your adventures. I'm Daia. Pleased to meet you!
Whether you're a new adventurer or a seasoned privateer, we have magic items for every purse - even if it happens to be a bag of holding! What price range are you looking for?
Yep! Just tell your DM we granted you a Long Rest. < wink! >
I do! Our customers LOVE our product and we delight in going overboard in little ways to include a bit of 'special' in every order. We have over 23,000 reviews, 97% of which are rated as 5-stars. Would you like to see some of them?
Goodness, no. I have several apprentice artisans, chromamancers, and goblins who work tirelessly to bring you the wares you see.
A color wizard. A master of materials, and pigments. We have three.
Yes, right this way! Here, you'll find bejeweled artifacts, treasured magic items, and possibly a legendary relic or two. What catches your eye?
Menu 8 - POTION SELLER 4B

My potions are too strong for you, traveller.
• I tell you I am going into battle and I want only your strongest potions.
• Oh, if they're that strong, I understand.
Menu 7 - L3 CODE EXPLANATION

I see you've heard of our secret ciphers! We have three special codes at the moment, unless you have your own:
Spend at least $50,

then use the code
HOLIDAY5
at checkout for
$5 off
!
Spend at least $80,

then use the code
HOLIDAY10
at checkout for
$10 off
!
Spend at least $120,
then use the code
HOLIDAY20
at checkout for
$20 off
!
Remember, you can only use one code!

• Now that I know how the codes work, what deals are you offering?
Menu 9 - POTION SELLER 5B

My potions are too strong for you, traveller.
• Listen to me. I want only your STRONGEST potions
• Oh, if they're that strong, I understand.

Menu 9 - POTION SELLER 6B

My potions are too strong for you, traveller.
• Enough of these games! I am going into battle, and I NEED your strongest potions.
• That deadly? Hmm… perhaps that
is
more than I can handle...
Menu 9 - POTION SELLER 7B

Very well, foolish mortal! If you are so intent on using the strongest potions, you may find them here. But you've been warned!!!
• I could certainly make some strong potions from that, but you better just show me the rest of your wares for now.

It's simple! Follow these steps to get $5, $10, or $20 off of your order.
Add $120 of product to your cart
At checkout, use this discount code: HOLIDAY20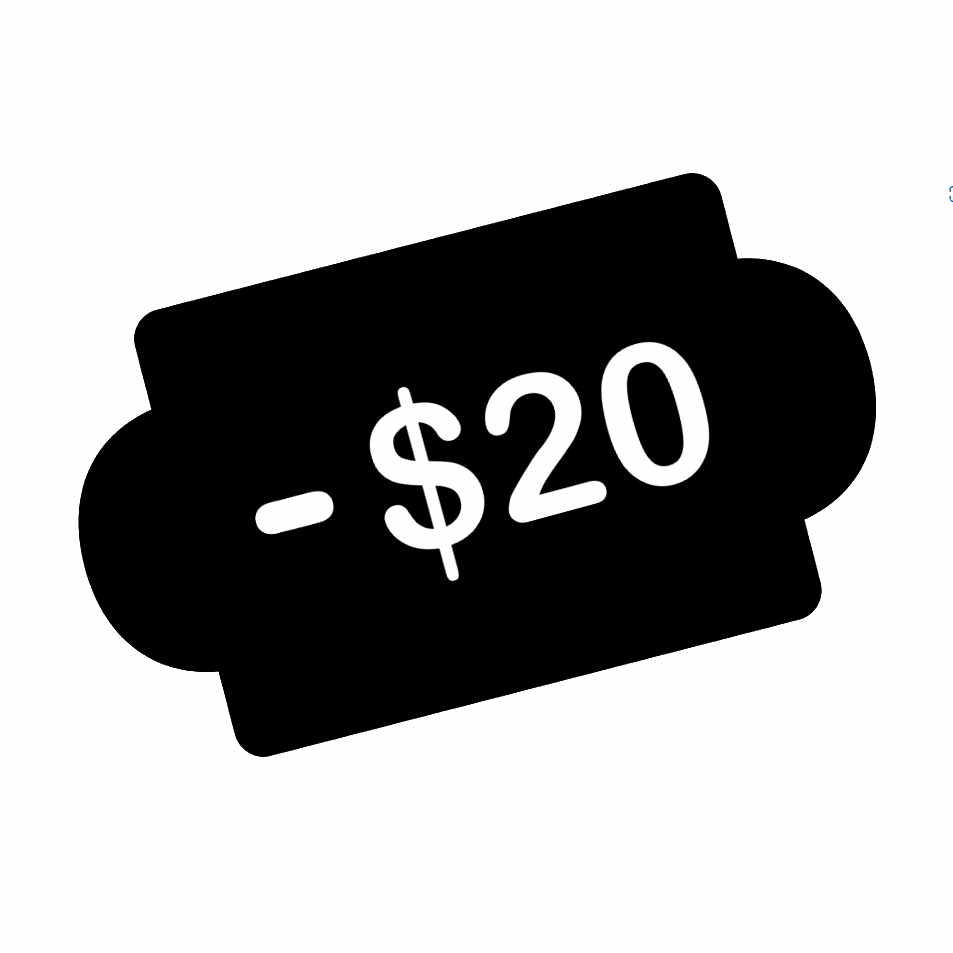 Add $80 of product to your cart
At checkout, use this discount code: HOLIDAY10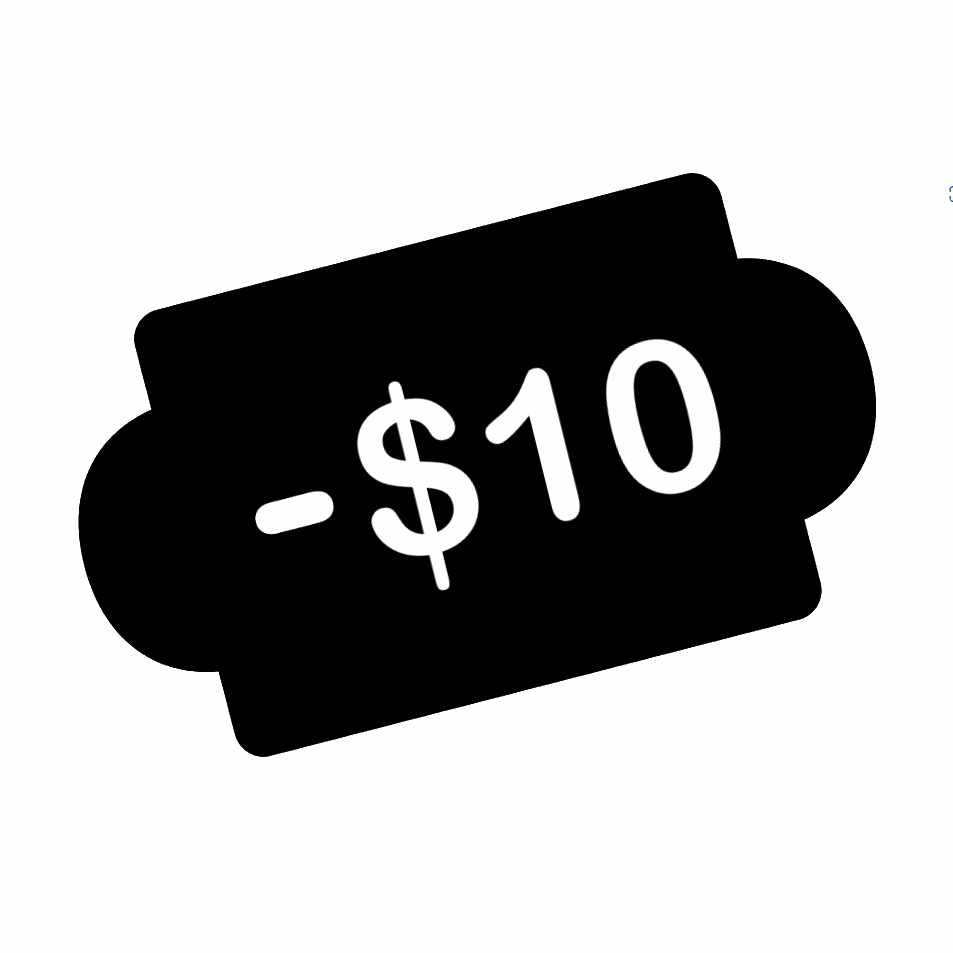 Add $50 of product to your cart
At checkout, use this discount code: HOLIDAY5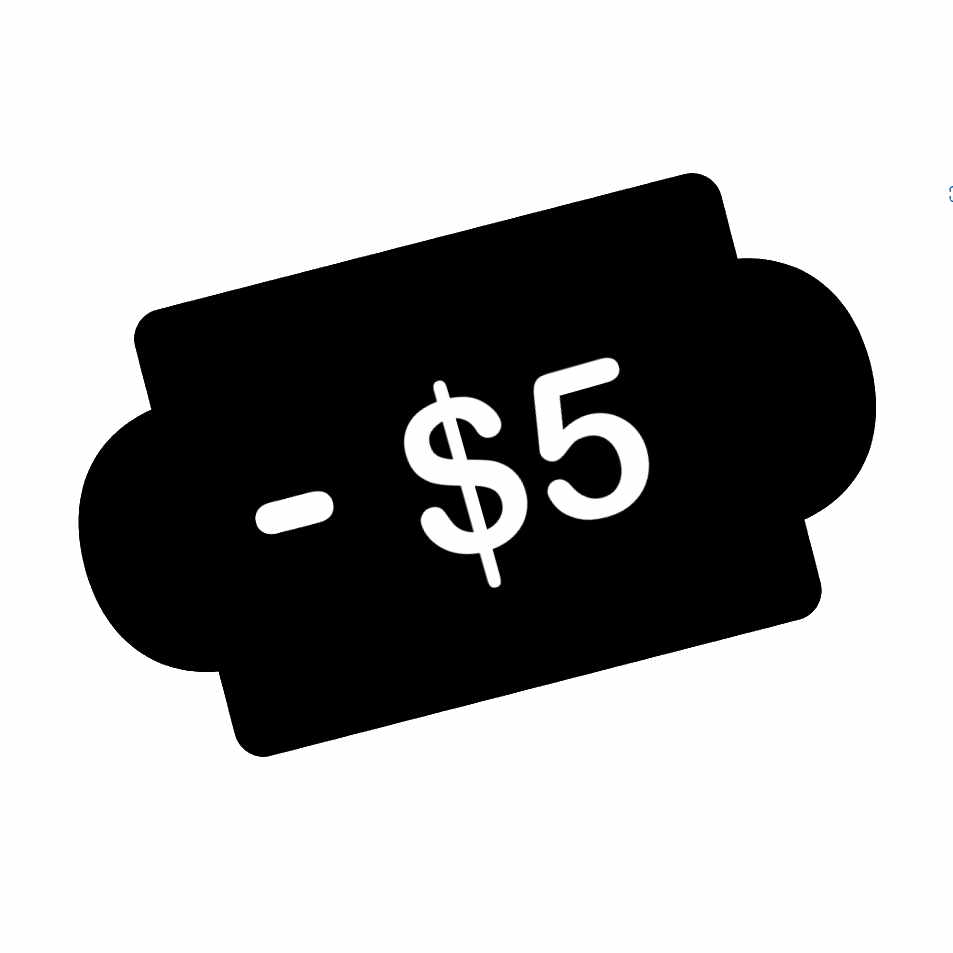 Born from crystal veins filled with latent magic, gemtooth drakes have an affinity for elemental forces which manifest when they bite their prey. We've distilled their power into these mighty artifacts.
This cache of weaponry will allow you to marshal a chromatic array of options for whatever battlefield awaits!
Below you will find the finest wares, in collaboration with the finest people!
This collection of golden weaponry is fit for any arena.
Storm Forged - Mages Guild
Conjuration, Evocation, Illusion and Necromancy. Powerful schools of magic, each distilled into a potent emblem.
This is the latest addition to the Storm Forged line of dice, created in collaboration with Jake Stormoen!
Dicefiliate Mega Showcase
In the pursuit of all things fun and cool, we often end up with small runs of limited-edition dice. This time we teamed up with nine of our wonderful affiliates to choose paint colors!
Death 2 Divinity Character Palettes
Each Character Palette is carefully curated to match one of the characters from Death 2 Divinity. Learn more about the Death 2 Divinity crew here!

... a level 36 fireball, you say?
No, 'Ready-to-Wrap' doesn't mean you gain a level in bard. Ha! Instead we've put some of our favorite goodies into a 4 inch square unmarked box so all you have to do is make it look pretty and give it to that special someone (or yourself, I don't judge!). This item does not come with wrapping paper.
Paint and Play Dice Party Kit
The Master Artificer stood within the Vault of a Thousand Stars. Before her, the Forge of Eternity was bathed in power. Her quest was at its culmination: materials and tools at hand. Now to craft a relic worthy of her name.
This kit is filled with 20 of our un-inked Avalore sets in 4 different colors, plus some bonus practice dice. Follow our
tutorials
with a few of your friends and family, or hoard a plethora of unique treasures for yourself!
Experiment 010: Frameworks
"The magic of the Dreamscape is within reach, though something's not quite right. I was able to harness it but the cages aren't as sturdy as I hoped. I seem to have miscalculated the strength needed to contain this power."
-Experiment 010 Lab Notes